Icebreaker
Icebreaker is a micro RPG where you play as newcomers to science station on a frozen planet. It is designed, literally, as an ice breaking game that you can play to make new acquaintances while you are attending a gaming or SFF convention. (When those are safe again.)

The game PDF is formatted with margins and bleed so that you can have Moo or another printing service print the game on a standard business card, so you have the option of affordably printing a large number of copies, and creating a improv micro LARP at your event. Hand them out at registration, and people who want to play can attach the card to their badge.

Of course, you can simply download the game, and play a five minute game with friends, perhaps as you are waiting for a late player to arrive for you tabletop roleplaying game.

Icebreaker was created as part of the Pleasure-not-Business Card RPG Jam.

Icebreaker is free, but if you like the idea, please check out the my Indie Groundbreaker-nominated optimistic sci fi roleplaying game: Return to the Stars.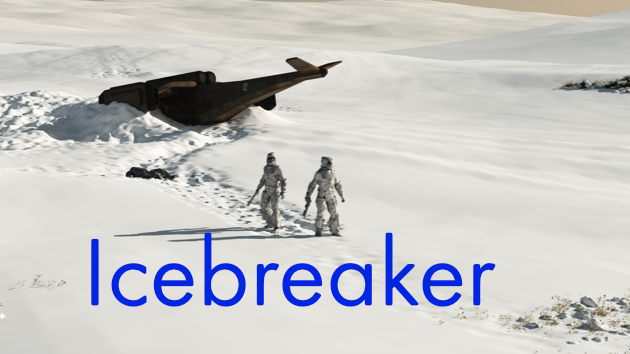 Download
Click download now to get access to the following files: